All our tutors are qualified, experienced industry professionals with many years' teaching experience.
Natascha Diaz – Co-Director and Tutor
Actor, Writer, Director, Drama Tutor
(PhD Candidate Theatre and Performance Studies; Master in Creative Writing; 
Bachelor in Performing Arts)
From the land of coffee and dancing, Natascha is a Colombian theatre practitioner. She has ten years' experience as an actress, drama tutor and playwright. Her work with children and youth is based on theatre games to explore and create incredible adventures. Natascha is currently doing her PhD at AUT in Theatre and Performance Studies. She has a Bachelor in Performing Arts and a Masters in Creative Writing. Her last participation as an actress was in the children's play Monster Wars, staged in 2014 in Christchurch. In Auckland she has worked with the Hawkins Youth Theatre Company as director and stage manager.
Lauren Jackson – Co-Director and Tutor
Writer, Director, Actor, Dramaturg, Acting Tutor
(Bachelor of Arts; Bachelor of Performing Arts (Acting) )
Lauren is a kiwi writer / director / actor with over 25 years' experience in the performing arts industry. She has been teaching drama to children, teens and adults for 15 years, including tutoring at the Pacific Institute of Performing Arts for 10 years. Lauren holds degrees from the University of Auckland and Toi Whakaari: NZ Drama School, where she trained as an actor. Lauren has appeared in several films, plays and TV productions and is an award-winning writer and director for film and theatre. Lauren's teaching style is characterised by her love of imaginative story-telling, colourful characters, improvisation and movement.
Julian Wilson – Guest Tutor
Hailing from down south in Dunedin, Julian is a graduate of Toi Whakaari: NZ Drama School and a passionate theatre practitioner. A particular love and passion for the art of improvisation guides his work and life, leading him by his nose to always use what he has, and make the most of being in the moment. After graduating drama school Julian found he had a natural affinity towards the playfulness of children's theatre, comedy and clowning while also following a successful professional career in the theatre – not only as a performer but also a trainer, improviser, teacher and creative collaborator. Julian's career is somewhat epitomised by his winning the Chapman Tripp Best Supporting Actor Award in 2006 for The Underpants, but he doesn't mind. He's particularly proud to have been the resident Dame for Roger Hall's pantomimes in Wellington for a number of years before settling into normalcy in Auckland with his family.
Antonia Kamu – Guest Tutor
Antonia is a graduate of PIPA (the Pacific Institute of Performing Arts); afakasi Samoan, born and raised in New Zealand. Antonia creates and teaches Pasifika Storytelling workshops for Brickworks Drama School. A founding member of LIMA Dance Theatre, Antonia has completed three tours with Duffy Theatre for Duffy Books in Homes. She has devised and toured her own show, AFAKASI, through several theatres and schools. Antonia has also performed with Red Leap Theatre and Co. Physical Theatre; and stage managed 'The Elephant Thief' for Indian Ink Theatre. Antonia co-devised and directed the critically acclaimed show 'Brown; It's Complicated' in 2016 and 2018.
Tessa Mitchell – Guest Tutor
Tessa graduated as an actor with a degree from the Victorian College of the Arts, Melbourne in 1994. She has a Masters in Spatial design from AUT in 2010.
Tessa has worked as a drama teacher with young children and teenagers for over 25 years.  She has run holiday programs and drama workshops across Auckland. Tessa has worked with Isabel Fish Academy, Shine Speech and Drama, Performance Net and The Performing Arts School.  She currently teaches for Shine Speech and Drama and has been running independant drama classes at Freemans Bay Primary school for over 7 years.
Tessa has appeared as an actor in many films, including 'The World's Fastest Indian', 'Perfect Creature', 'Rubbings of a Live Man' and 'Oracle Drive', as well as guest TV roles and numerous theatre performances, recently receiving the Fringe award for  'I wanna be na nah na nah nah', directed by Stephen Bain in which Tessa was the co-writer and performer . This turned into her solo show 'Girl You Want' which she performed seasons of in both NZ and Melbourne. 'Outta The Mouths Of Babes' is a show Tessa devised and performed with her mother and daughter, and this won the Intergenerational award for the 2021 Fringe Festival.
Vivian Medina – Guest Tutor / Choreographer
Vivian is a Dance Studies doctoral candidate at The University of Auckland (ongoing).  She also holds a Master of Arts from the University of Campinas -UNICAMP (São Paulo- Brasil) and a Bachelor in Scenic Arts with an emphasis on acting from El Bosque University (Bogotá – Colombia- 2004).
Vivian has lectured at several Performing Arts tertiary programs in Colombia and spent 15 years as artistic co-director, actress, dancer and dramaturg at the  Estantres Dance Company (Colombia). Vivian has worked with different dance and theatre companies in: Brasil, Mexico, Colombia, Nicaragua, Peru, Spain and France and has been awarded a range of awards and residencies.
Vivian is a certified Kundalini Yoga instructor specializing in Yoga for women and Kundalini Yoga for children.
Tahi Mapp-Borren – Guest Tutor
Tahi holds a BA in Anthropology and Theatre, and graduated from Toi Whakaari's Acting programme in 2003. Her work includes acting, devising, teaching, and directing for both theatre and multi-disciplinary performance. Tahi has created solo shows, appeared in Shortland Street, and worked with several professional New Zealand theatre companies, including SiLO Theatre, Road Works and the Court Theatre in Christchurch. Tahi holds the Creative Leadership position with Mixit, an ongoing creative project bringing young people with refugee, migrant and local backgrounds together. Tahi is a mother of two and an active Playcentre educator.
Marlon Eraso – Guest Tutor
Born in Colombia, Marlon has over 12 years of extensive experience working in different aspects of drama and theatre education for children. Marlon holds a Bachelor in Performing Arts Education, specialising in physical training, improvisation and theatre games for actors and non-actors. Marlon is an actor, playwright and director. He works as a Facilitator for ASB's financial literacy for kids programme – GetWise. His directing credits include Shakespeare's Midsummer Night's Dream, The Hattaway House, Ionesco's The Lesson, and Grimm Stories by David McPhail with the Hawkins Youth Theatre Company. Marlon brings experience, enthusiasm and Latin energy to his classes!
Carolyn Lamonde – Guest Tutor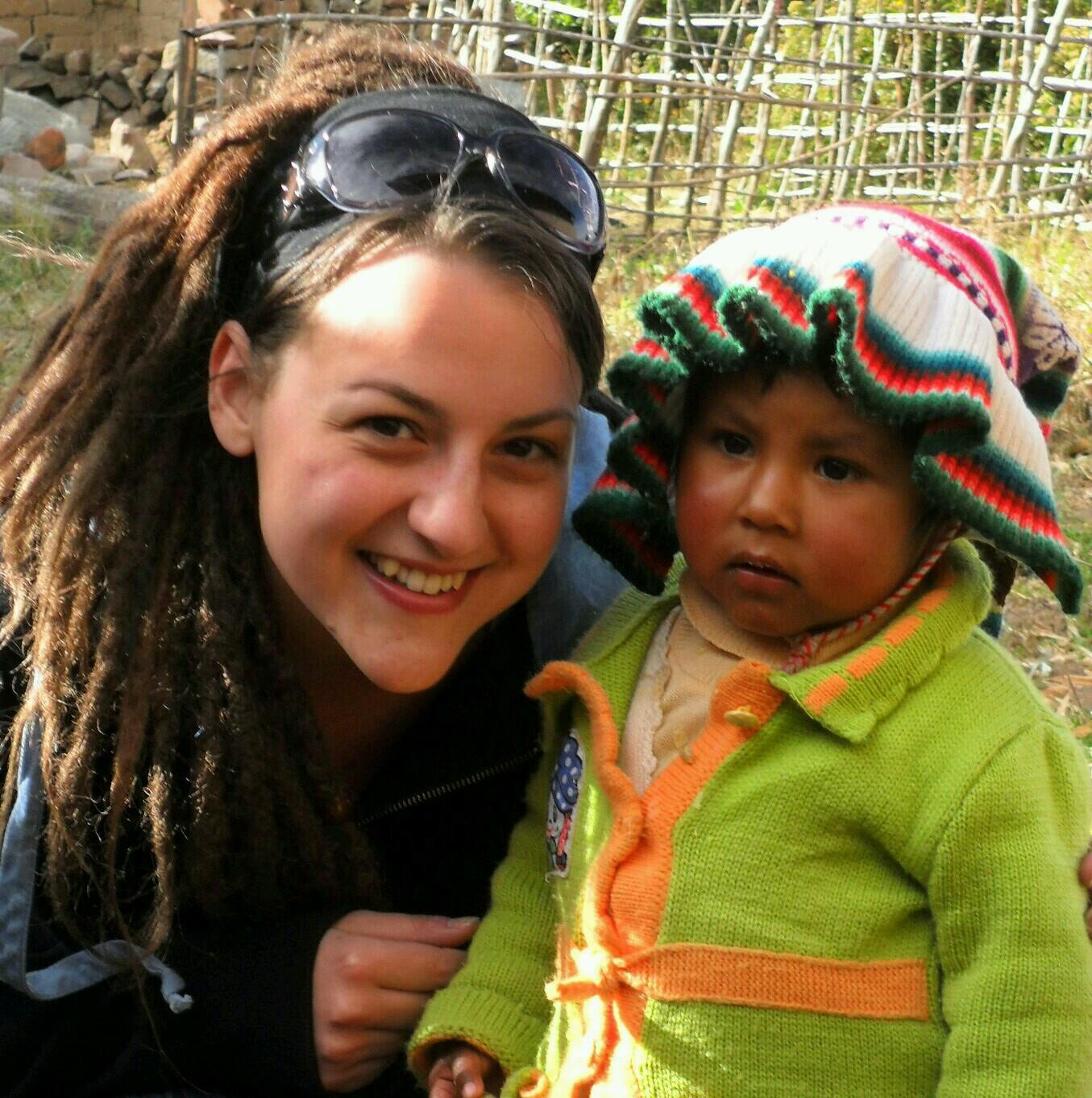 Carolyn Lamonde was born and raised in the strongly artistic and cultural Montreal, Canada! She studied Theatre in Canada and worked as an actress for a few years in television and cinema, mainly as a voice-over and dubbing actress. Carolyn has performed in International Theatre Festivals in Canada, Mexico and Germany. Carolyn also sings, dances, and has competed in many improvisation tournaments around Canada. Carolyn now calls New Zealand home, and has been teaching drama to children and teenagers in different studios around Auckland for the past two years.